WELDING SUPPLIES SACRAMENTO
WELDING SUPPLIES SACRAMENTO
A complete inventory of all your welding supply needs awaits you at HARRIS INDUSTRIAL GASES. From famous industry name brands to budget-priced generic products, our wide array of inventory offers you the options you need for finding everything you want and need on your shopping list.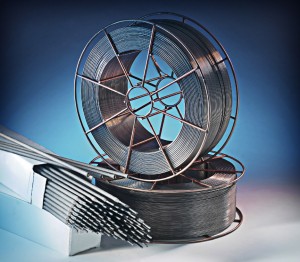 At HARRIS we always stock consumables and machine parts for all brand name equipment. Although parts are available separately, you'll save quite a bit by taking advantage of our prepackaged gas welding kits. Our complete line of brass adaptors, couplers, and fittings by Western Enterprise and Superior Products will help you reconfigure your existing equipment.
It goes without saying that we stock a full line of cutting and welding tips that consist of both name brand and generic parts. You'll find a vast array of marking products, fluxes and solder, cutting aids, abrasives, saw blades, burrs, drill bits, tools, cable, hose (we repair Oxy-Acetylene hoses), leak detectors, flashback arrestors, reverse-flow check valves, as well as non-destructive testing aids, and backing pads for stainless steel TIG or MIG welding. As well as cutting and welding tips, we also stock a complete line of Rotabroach annular cutting bits for magnetic drills. Hydroponic gardeners can find regulating equipment and photosynthesis gas delivery systems at HARRIS. Welding students are offered a discount on all welding and safety supplies so be sure to ask for your discount card on your next visit!